Most of us don't like to file our taxes each year, fearing we will owe serious money to the Internal Revenue Service.  What were the tax consequences of your actions for 2014? Tye reality is that it becomes increasingly clear that the more tax deductions you have is better.  Did you know that the federal government actually gives us tax deductions as an incentive for starting a home based business?  Not everyone realizes that you can actually claim the costs of doing business from your home on your tax return but you can.
Resourceful individuals and those with a Certified Public Accountant with a good head on their shoulders take the time to share with their clients simple things they can do in 2015 to minimize their tax risk.  CPA's know that there are significant benefits in having a home based business even if it is part time.  Unfortunately as tax time rolls around, your CPA may be so busy they don't have time to tell you how to save money for next year.  You are also able to claim part of your home as an allowable business expense if the space is used only for your business. I am able to use my home business office as an allowable expense.  You can find more information on this deductionMore details on this deduction are available at the IRS link here.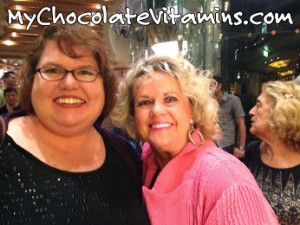 The IRS definition of a tax deductible home business expense according to the IRS Publication 535 Business Expenses says a tax deductible business expense must be the following "To be deductible, a business expense must be both ordinary and necessary. An ordinary expense is one that is common and accepted in your trade or business. A necessary expense is one that is helpful and appropriate for your trade or business."
The best thing you can do is to keep excellent records of the cost of doing business.  There are so many deductions available.  You can deduct mileage for anything related to your business so it is vital to keep a log of trips and the actual mileage daily.  You can simply not the mileage as you leave and when you return as well as the purpose of the trip or the name of the customer or potential client or event.  If you take the time to keep your records, you will realize that accurate records can save you thousands in federal tax from the Internal Revenue Service.   There are time saving apps that help make it easy to keep track of all of your expenses.  The cost of a great app can quickly pay for itself by reminding you of important deductions you would have otherwise missed.  I find that the best mobile phone app on the market is called Deductr.  I love this app and definitely recommend it.  It really is a great way to make sure you keep track of potential deductions including your mileage and all receipts.
What do you do if you don't have a home based business and need the tax write off?  You will only want to look for a reputable network marketing business, as thishas the potential to provide you with a serious income stream as long as you put in the effort and push for success.  I personally know many individuals that are very successful in the network marketing industry, partly because of the residual income they continue to receive.  I highly recommend that you look for a company that has been in business for five years or more and is debt free.  That is what network marketers like Robert Kiyosaki and Donald Trump followed.  Of course the product line they sell must be something consumable that people will need to purchase regularly with no or very limited competition and that is so effective that you will have long term customers who share the benefits with others helping to grow your business and your success in the team.
I was blessed that a friend from church shared an opportunity with me that changed my life five years ago.  I became involved in Xocai, The Healthy Chocolate Co. five years ago.   I am now a gold executive in the business and working my way up to the next level of platinum.  I am able to claim tax deductions for starting my own business, I can earn unlimited income based on my full or part-time goals and needs, I have earned two Royal Caribbean cruises so far paid for by the Healthy Chocolate Company, met the owner and the top people in the business and am truly blessed to have an amazing upline.  Being able to work with a team of people who want you to succeed, that really makes the difference in being a success in network marketing.  Not all companies are the same.  Do your due diligence.  I love how affordable it is to get started in the healthy chocolate business.  I recommend starting with the wealth pack which runs you $499  plus tax, that is it!  That gives you your website without monthly website fees, an amazing selection of patented cold pressed healthy chocolate products that are antioxidant superfoods as well as the cacao based Xophoria skincare line that is impressive in it's ability to have men and women looking younger quickly.  My age spots disappeared and I beyond thankful.  I also love that people think I am 35.  I will be 50 in May and I credit the antioxidants in Xocai healthy chocolate and the Xophoria skin care cream for keeping me looking young and getting rid of those horrid age spots.
Honestly the key is to find a company you can believe in.  Keep exceptional records or find an app that can do it for you.  You can do it the old fashioned way or with your smartphone.  It really does not matter as long as records are kept.
The cost of starting up a business is usually tax deductible.  You will always want to check with your tax advisor to verify but all information provided is directly from the IRS site.  Everyone should seriously consider a home based business for tax purposes.  It is a great way to earn additional income and have the flexibility to work from home if you choose. It's time to get your life back. A home based network marketing opportunity can provide you with residual income for a lifetime and to pass on to your family and tax savings for the long term.  Check it out.  It was honestly the best decision I ever made.
My name is Lynette Henk, I am a Gold Executive with Xocai, The Healthy Chocolate Co.  I am blessed to be paid by helping others succeed and improve their health.  You really need to give me a call so we can get you started today.  I recommend the wealth pack, it is the easiest and most affordable way to get into what I consider to be the best MLM opportunity out there.  Just wait til you hear about the amazing compensation plan!  The wealth coding bonus alone is huge.  If you want to start earning money in your pocket quickly, this is something you will want to seriously consider.  I am available at (877) 208-8172, you are welcome to email lynette@liveforchocolate.com or please visit me at noglassceilinghere.com.
IRS.gov; http://www.irs.gov/Businesses/Small-Businesses-&-Self-Employed/Deducting-Business-Expenses